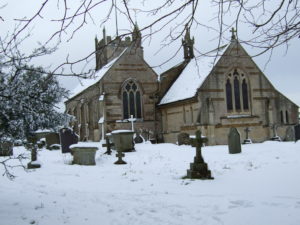 St Martin's Church, North Nibley
Welcome to St Martin's pages. This page acts as our focus and summarises our events and activities, providing links to more details about them, about our church, our people and how to contact us.
OUR WEEKLY RECORDED SERVICES CONTINUE.  The church is open during the day and the churchyard is always open and provides a place for quiet reflection and prayer – with benches. Please do make use of it.
We send out a weekly email regarding forthcoming services and events and giving relevant updates. To subscribe, please see this document and send us an email
During services, we have an area at the back of the church for those who feel particularly vulnerable. Please see the relevant blog post
The latest changes to these pages:
*Blog for 3rd December 2023 – Advent Sunday –   has been added.  Please see the latest blog for details of services and forthcoming events, the recorded service and some links we hope you will find useful.