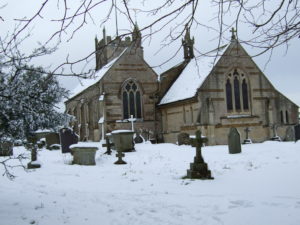 St Martin's Church, North Nibley
Welcome to St Martin's pages. Please free to come to the church at any time – you will be very welcome when the current restrictions around COVID-19 are lifted!
This page acts as our focus and summarises our events and activities, providing links to more details about them, about our church, our people and how to contact us.
For 12th  September, we have another new recording for tiny tots on the children's page called 'Like a child'
Whilst the church remains generally closed, we will be holding a service of the word at 9.30am on Sunday September 20th, and fortnightly thereafter, government guidance permitting.
Our weekly recorded services will continue
The churchyard remains open and provides a place for quiet reflection and prayer – with benches. Please do make use of it.
There is a new BLOG / POST for each Sunday.  We alternate between full services with music  and 'ramblings', with prayers.  For Sunday 20th September 2020,  we have a service with music led by Rev Peter Marsh.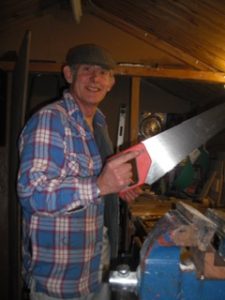 Rev Peter Marsh will be taking communion every Sunday in his woodworking shed.
Please feel free to join in with prayer!
James Marchant and Peter will be undertaking the Forest of Dean cycle challenge on Sunday 11th October.  It is 62 miles long, with 1676m of climbing, some it 1 in 4! This is to support Christian Aid in memory  of James' father, Canon Iain Marchant. Please donate via
https://www.justgiving.com/fundraising/jamespeter2020      Or Cash / cheques to the Parish Office.