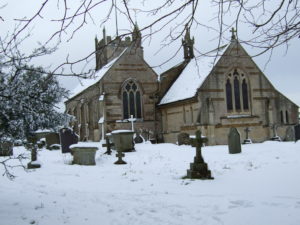 St Martin's Church, North Nibley
Welcome to St Martin's pages. Please free to come to the church at any time – you will be very welcome when the current restrictions around COFID-19 are lifted!
This page acts as our focus and summarises our events and activities, providing links to more details about them, about our church, our people and how to contact us.
We are sad to have to announce that, in line with advice from the Archbishop of Canterbury, THE CHURCH BUILDING IS CLOSED UNTIL FURTHER NOTICE .
Please keep an eye on the BLOG / POSTS  for each Sunday which contain the collect, psalm and readings as well as occasional other material such as sermons. For next Sunday, 24th May 2020, we have some  'ramblings' and prayers,  recorded by Rev Peter Marsh. Next week, we will have a recorded service.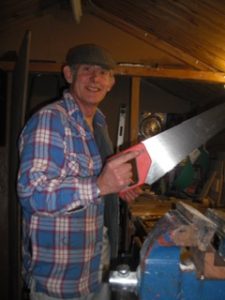 Rev Peter Marsh will be taking communion every Sunday at 10am in his woodworking shed.
Please feel free to join in with prayer!