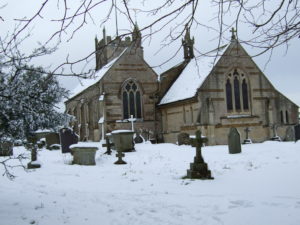 St Martin's Church, North Nibley
Welcome to St Martin's pages. Please free to come to the church at any time – you will be very welcome when the current restrictions around COFID-19 are lifted!
This page acts as our focus and summarises our events and activities, providing links to more details about them, about our church, our people and how to contact us.
We are sad that THE CHURCH BUILDING WILL REMAIN CLOSED UNTIL FURTHER NOTICE . We are unable to provide the requirements to be able to reopen, even for private prayer. The churchyard, however, is open and provides a place for quiet reflection and prayer – with benches. Please do make use of it. We are considering when we will be able to re-open for services, but the advice from the bishops is not to rush into re-opening, especially as many of our congregation will still be shielding.
We now have a new tab for children. The first item is aimed at very young children and is called 'the tiniest seed'.  There are also some pictures depicting views of the Holy Trinity. There are 2 new items as at 3rd July 2020
I have recently added seven recent sermons to the 'sermons+' page – well worth a read!
Please keep an eye on the BLOG / POSTS  for each Sunday which contain the collect, psalm and readings as well as occasional other material.  We alternate between full services with music  and 'ramblings', with prayers.  For Sunday 12th July 2020,  we have a full service.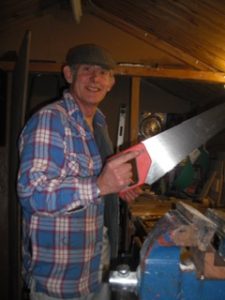 Rev Peter Marsh will be taking communion every Sunday at 10am in his woodworking shed.
Please feel free to join in with prayer!